Russell Day-Long Saddle
Finally! The saddle came back from it's trip to California to have the people at Russell wave their magic wands over it. [It was only 10 work days not counting shipping time.] These people do more than just let you pick out a color to wrap one of their off-the-rack saddles. They custom build it to your measurements from the pan up. This is my second Russell product (the other for a different bike) and my butt sure is happy to once again be cradled in the best custom saddle money can buy. I chose to have it done in all leather this time.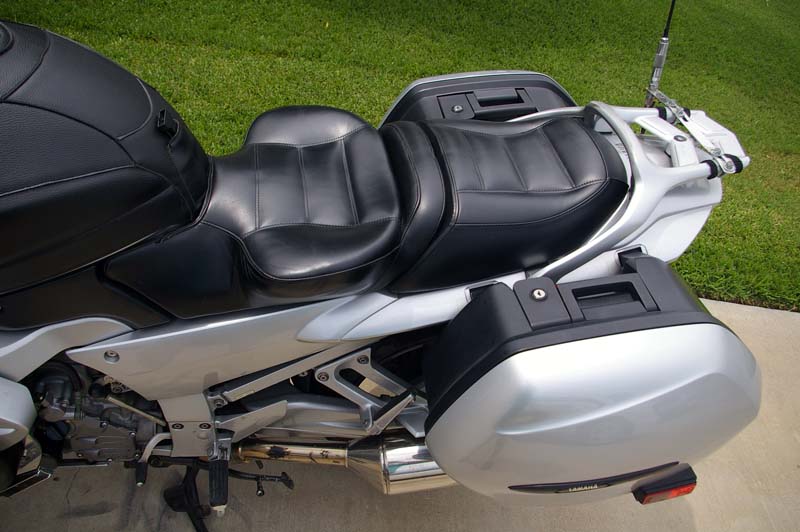 Day-Long Comfort
(6/2007 Photo update to 2/2003 purchase - Still Looking Great!)
Some people don't care for the look of the Day-Long saddles that Russell makes. That's their call. In my opinion a bike is meant to be ridden, It's about function more than looks. Sure, looks are an important part, but what good is a pretty bike that sits in the garage or gets tossed on a trailer any time you go somewhere?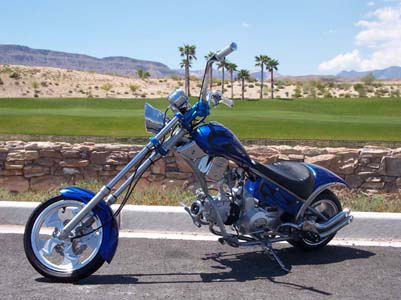 Friends Don't Left Friends Pose!
The Russell seats are meant to be ridden. I mean really ridden; like in 1000+ miles in a day, get up the next day and do another 1000+ day, and repeat. In spite of function taking priority over form, Russell's work is still very attractive to me and many others.
After installing the new saddle, I took the bike for a spin. My riding position went straight to the "sweet spot" of the seat where my butt was cradled in luxury. As part of my build request, I had them add about an inch of height to relieve some of the strain on my knees during prolonged rides. I don't flat foot the bike at stops as easy as before, but when the bike's moving the riding position is much improved.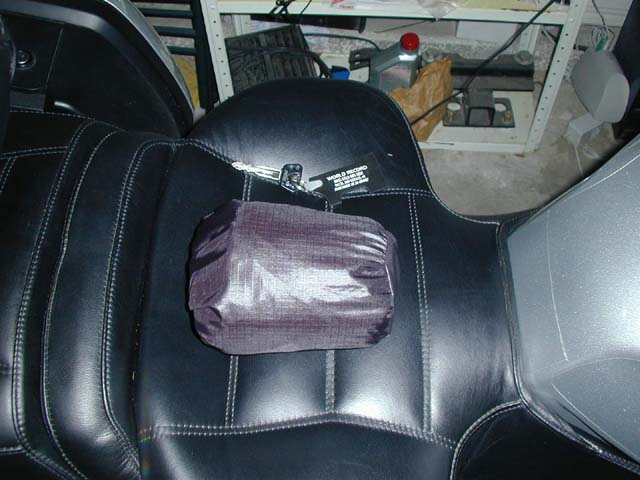 As a side note, this last photo shows how Russell designed their seat to include a "skirt" that seals the gap between the front of the seat and the back of the gas tank. This helps with air flow issues.
Follow Up: Some people have asked about what the Russell cost me. The problem with a simple answer is that each Russell seat really is custom built. What you choose for your seat will affect the final cost. On the FJR you start with an S3 sized seat. From there solo (rider only build with passenger area covered to match - or not) or dual (both areas custom built to the measurements of you and a co-rider) cover material, back rest, rain cover, heavy duty suspension, and any of their other options will directly affect your final cost. I recommend you go to their web site and run through their options and figure out your final cost based on what options and combinations you want.
All material on this site (c) 1995 - Present, Mark Johnson. All rights reserved.