Additional Insulation
To help redirect some of the heat that is a byproduct of a 145 hp bike with a full fairing, I did a couple of things. First, I increased the insulation underneath the gas tank.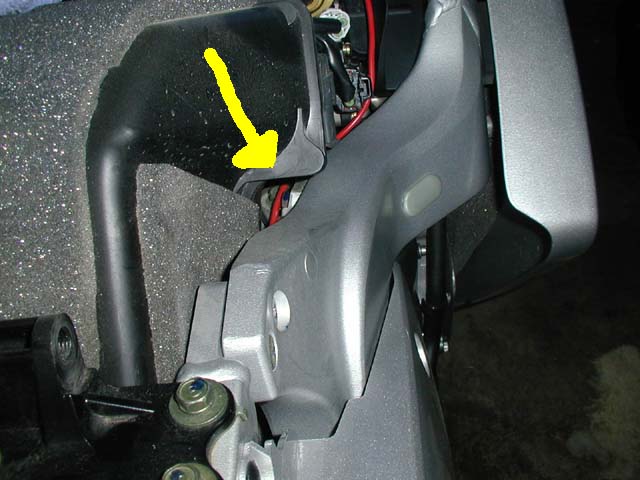 Before
Secondly, I plugged some of the gaps around the frame that let air flow onto your legs.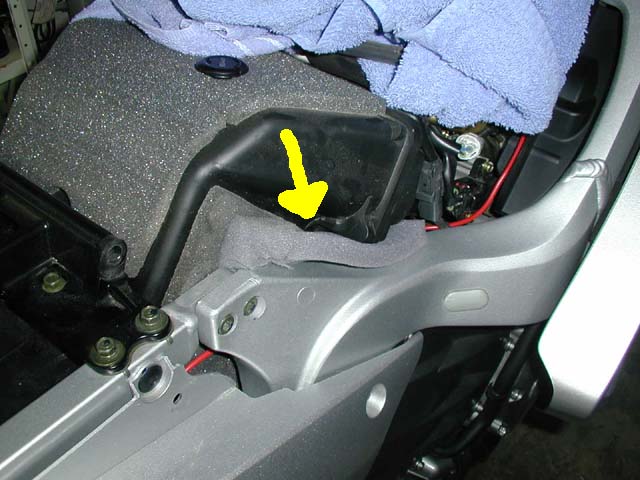 After
This gets the air flowing down by your ankles where standard riding boots help.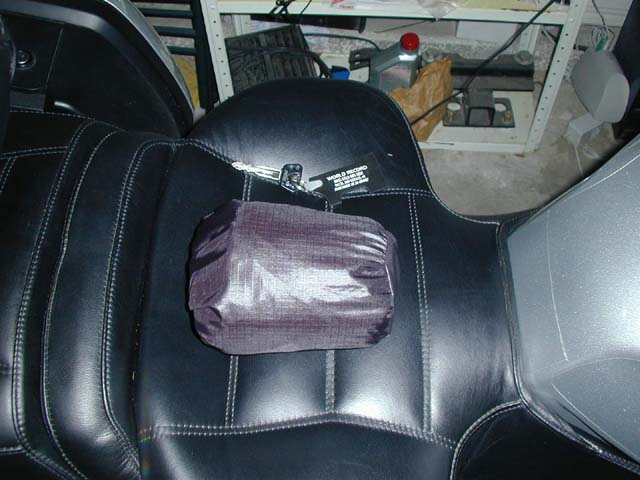 The design of the Russell seat helps by including a skirt that closes the gap between the front of the seat and the back of the gas tank.
The 2003 US FJR came with the OEM insulation kit that was an add on in Australia in 2002. You can see it's mostly a reflective tape and has various cut outs in it that still facilitate heat transfer to the tank and its contents.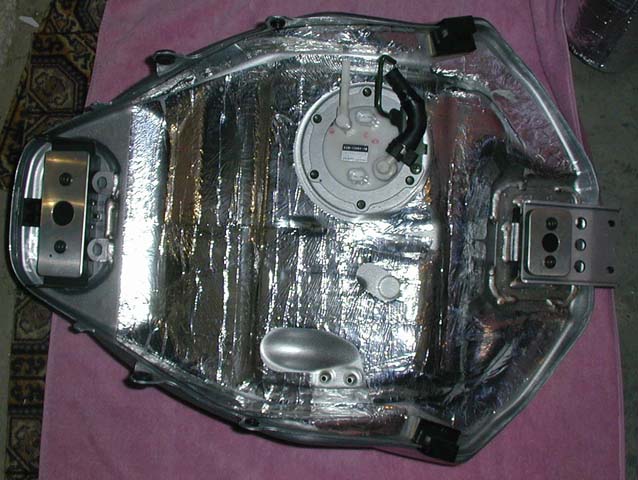 US 2003 OEM Insulation Kit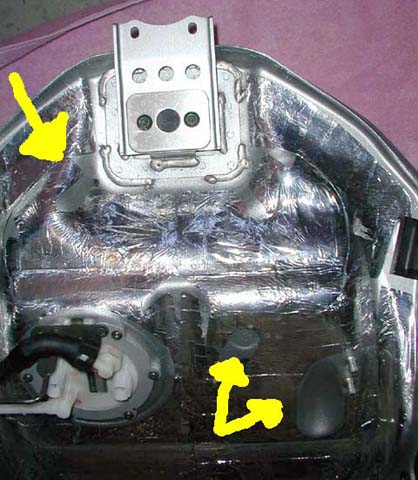 Cut Outs in Insulation
I took a sheet of fire wall insulation (that has foil on one side) and cut it to shape. Once cut and fit, I cut the places for the various connections and temporarily dressed the edges with duct tape.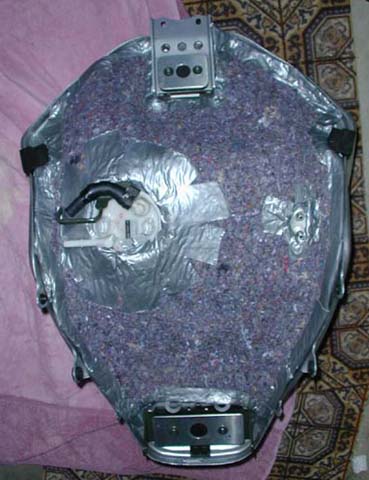 Final fitting is shown before the final application of the aluminum duct tape that completed the dressing of the exposed insulation.
An observation for those so inclined: The FJR isn't unbearably hot unless you have a penchant for squidly attire when riding. A good pair of riding pants and decent boots mitigates most of the heat issues without any changes. However, when commuting in 100+ degree weather, it is noticeable. Such is the price of putting an engine that creates so much power into a full faired bike. Gold Wings, Harleys and every bike I've owned is hot during a Texas summer. Simply standing outside in the shade can be hot too! The things I've done here haven't reduced or removed the heat, they've just redirected it.
All material on this site (c) 1995 - Present, Mark Johnson. All rights reserved.