Reflective Tape
I installed some 3M Scotchlite reflective tape on the back of the saddle bags.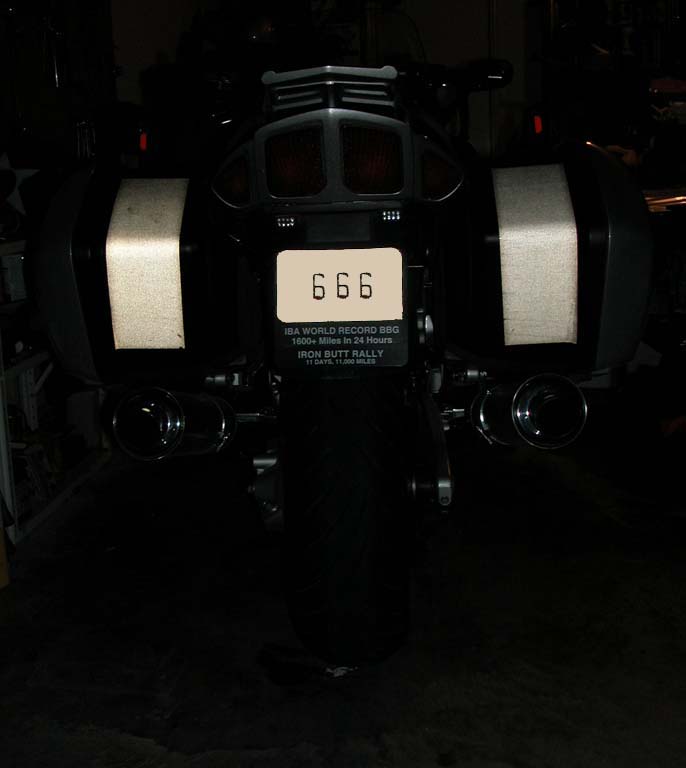 Beastly Reflections
During the day it looks just like the black of bags and is hard to tell it's there. At night, when headlights hit it, it reflects back and creates a larger cross-section to the bike to improve visibility. You can find this stuff in many different forms and at several sources. I got it for a decent price at Galls in 4" x 60" rolls. Enough to do at least 2 bikes.

All material on this site (c) 1995 - Present, Mark Johnson. All rights reserved.