Bar End Weights
Keith Rogers made this set of bar end weights using a CADD program and a CNC machine. Here's a photo of one of them next to the OEM weight.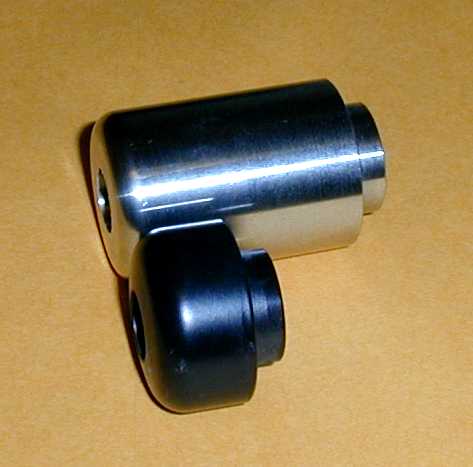 And here's a photo of the left grip weight installed.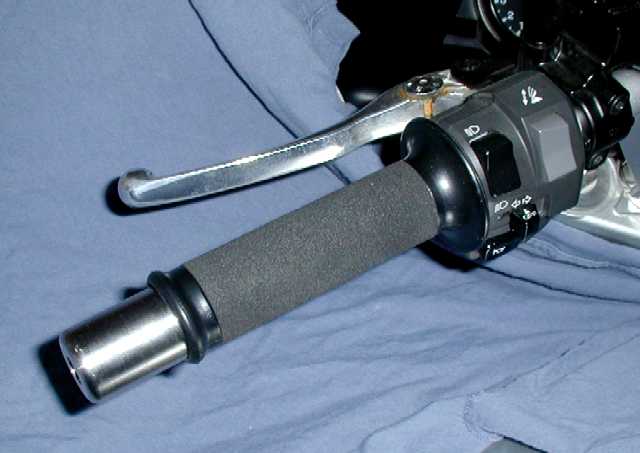 Total length is 2 inches and they are made of solid stainless. They're well executed and look very trick. Thanks, Keith!

All material (c) 1995 - Present, Mark Johnson. All rights reserved.